HVACON FORCE System –
Optimize your power
Electromagnetic power enhancement system for ships.
Your easy access to improved ROI and up to 25% fuel saving and 30% THD reduction.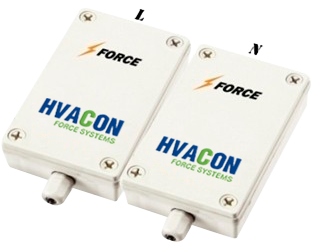 HVACON FORCE System
HVACON can save your cruise ship a total of 20-25% on power and fuel, if you combine our FORCE and HVAC Energy Saving Systems.
Reduce your power consumption
Energy savings experienced by installing FORCE system has been recorded as high as 15%.
HVACON manages the installation
HVACON is an experienced installation partner on cruise ships. HVACON will conduct onboard surveys...
THD and heat dissipation is reduced with up to 30%
feasibility studies and analyze the results. Projects are offered and managed "turn-key", with commissioning and handover accomplished side-by-side with the owner or operator.
FORCE system equipment is installed in parallel with the existing installations.